Microsoft Dynamics 365 Business Central – an all-in-one business management solution designed for growing businesses
Unify your ERP and CRM capabilities with applications that work seamlessly together across sales, customer services, operations, financials and marketing. Microsoft Dynamics 365 Business Central is the next generation of business in the cloud that solves real problems and delivers real value, helping your team make the most of every minute. Use digital intelligence to reimagine what is possible for your business.system support and maintenance.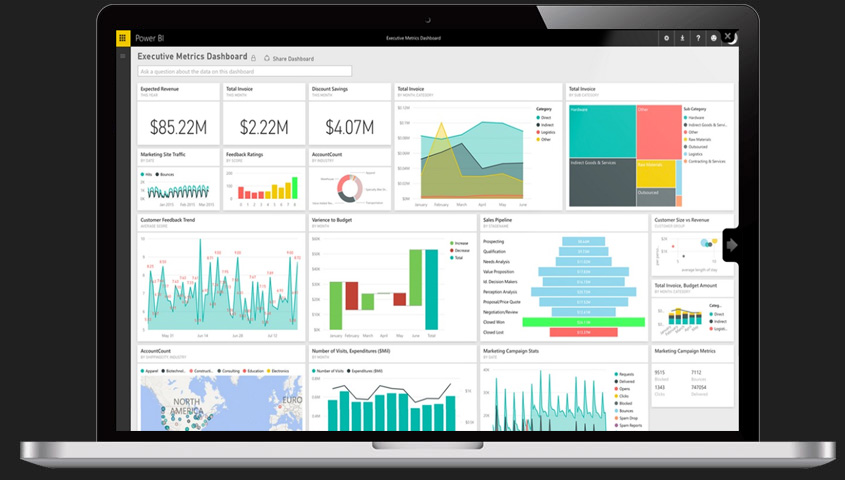 Key Features and Functionality

CRM Integration
Business Central integrates with Dynamics 365 for Sales so you only have to create a customer once.

Mobile Apps
Mobile apps are available for both iOS and Android, making it easier than ever to manage your finances.

Third-party Apps
Utilize third-party applications in "app source" to extend the functionality of Business Central.
Manage Your Financials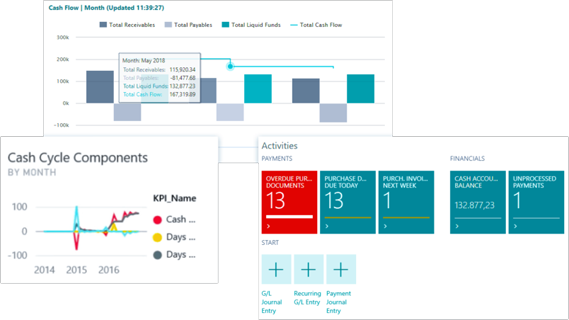 Connect data across accounting, sales, purchasing, inventory, and customer interactions to get an end-to-end view of your business. Chart financial performance in real time with built-in Power BI dashboards.
Automate Your Supply Chain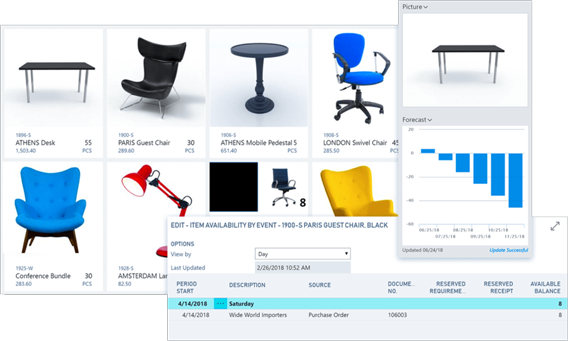 Maintain the right amount of inventory by automatically calculating stock levels, lead times, and reorder points.
Optimize Your Operations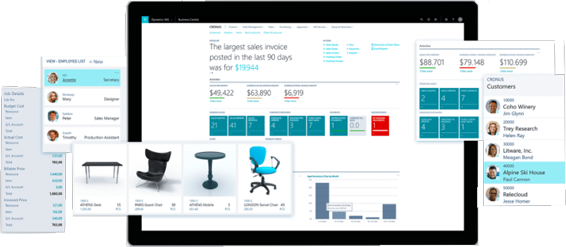 Calculate and optimize manufacturing capacity and resources to improve production schedules and meet customer demands.
Automate Your Supply Chain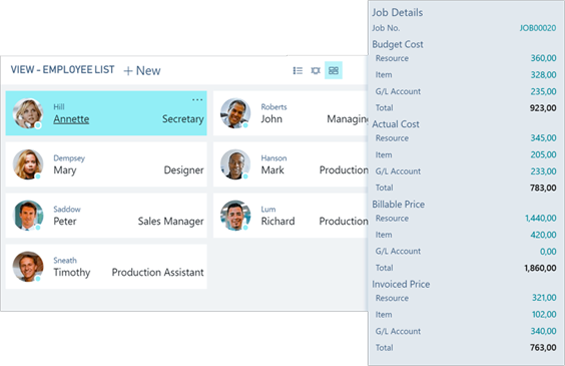 Create, manage, and track customer projects using timesheets along with advanced job costing, and reporting capabilities.
Introducing Microsoft Dynamics 365 Business Central
A modern solution for modern businesses
Microsoft Dynamics 365 Business Central
One Partner. One Platform. Enabling your business to See Clearly and Act Faster.
Testimonials
"DBS was a pleasure to work with. They were very knowledgeable of their product as well demonstrated the flexibility of their product by addressing all of our business processing gaps. Dynamics GP has proven to be a champion for us. We have gained greater efficiencies and as a result cost savings due to the valued input from DBS. We have also undertaken an ERP support contract with DBS and we find they offer a professional service, excellent response times and great value for money!"

Hatem Mohsen , Applications Manager

Emirates Heritage Club (EHC)

" DBS has some top-notch Microsoft Dynamics GP consultants, who understand the business requirement and deliver right solution for that. DBS's knowledge, coupled with the functionality of Dynamics GP, is a vital component in our strategic planning. We also have been able to increase efficiency within our team and organization with the tools developed. "

Tarek Metwally , IT Head

United Printing & Publishing (UPP)

"Needless to say, we are a much more efficiently run business now due to the wonderful support of DBS team. I would highly recommend DBS and Microsoft Dynamics ERP to anyone."

Mohsen Rana , IT Director

Techno Cast Precast L.L.C

"DBS was a pleasure to work with. They were very knowledgeable of their product as well demonstrated the flexibility of their product by addressing all of our business processing gaps. Dynamics GP has proven to be a champion for us. We have gained greater efficiencies and as a result cost savings due to the valued input from DBS. We have also undertaken an ERP support contract with DBS and we find they offer a professional service, excellent response times and great value for money!"

Mohammed Elbarrawi , IT Head

United Printing & Publishing (UPP)