Get a complete End-End ERP, along with a print-specific MIS to run your Print, label and packaging business
PrintVis is a Microsoft based system to handle all types and sizes of the printing, packaging and label industry companies. Microsoft Dynamics gives you a strong ERP platform for your business, while PrintVis provides a print-specific functionality required to control all the production details through the lifecycle of a job, from estimate to delivery.
PrintVis manages all of your printing, packaging, labeling and production processes, warehousing and invoicing in one solution.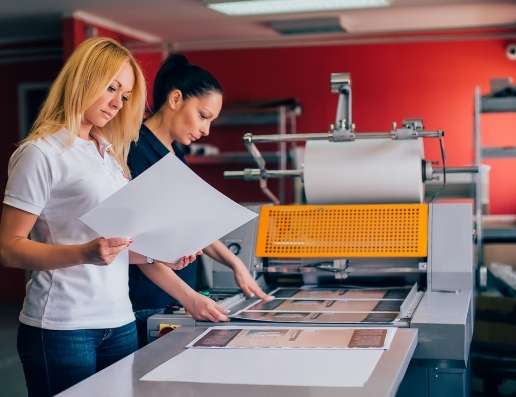 PrintVis is an MIS for the print industry, directly embedded in Microsoft Dynamics 365 Business Central, the world-renowned ERP system for mid-market businesses.
Our integrated, flexible cloud platform provides your print business with the power and agility required to stay a step ahead of your competition, support ongoing growth and quickly adjust to changes. With PrintVis, you'll reduce the complexity and cost of your IT and concentrate on your production.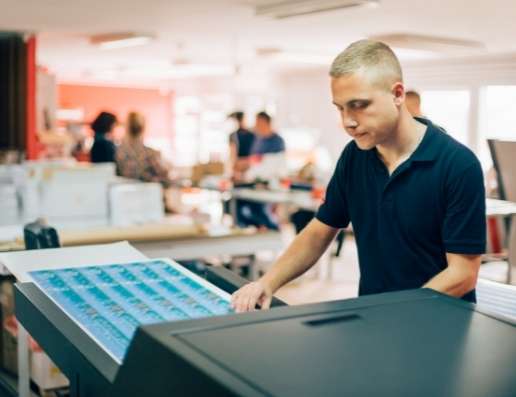 PrintVis is the Print Management Information System powered by Microsoft Dynamics 365 that manages the day-to-day management of a Print, label and packaging industry in one complete solution, giving you full visibility into end-to-end operations.
PrintVis integrates with other Microsoft solutions like Office, Outlook, and business intelligence solutions like Power BI. Dive into the print specific features below.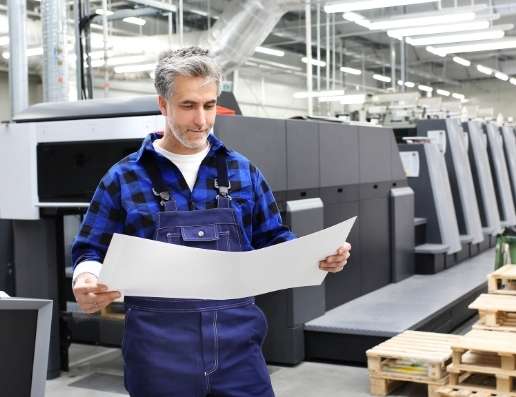 Estimating and Quoting
Fast and accurate estimates every time. Reduce errors and save time and money.

Planning and Scheduling
Ensure optimal production efficiency.

Case Management
Full view of cases with detailed information on deadlines, delivery dates, customer information, job history, etc.

Shop Floor Management
Online real-time electronic job ticket, data on consumption of goods and time, updated status of every order.
Job Costing
Get deeper knowledge of your costs and other factors that affect your bottom line.

Financial Management
Handle full range of legal requirements and currency issues, create customized reports and analyze by a variety of criteria.

Web-to-Print
Web2PrintVis manages the connection between frontends and PrintVis, allowing customers to design and submit their print orders remotely.

JDF Certified
PrintVis is recognized for having surpassed over 20 years of JDF Certification and CIP4 membership.

THIRD-PARTY Integration
Integration with 3rd-party prepress systems, packaging-specific systems, label, paper vendor, web-shop, shipping, and payment systems, and of course JDF/JMF and AGFA Apogee X software.
PrintVis is the Microsoft-certified print MIS / ERP
PrintVis MIS Provides
Centralized data
Improved decision-making process
Financial insights
Reporting
High degree of accountability
Increased competitiveness
Task prioritization
Greatly reduced paperwork
One Complete Solution for the Commercial Printing Industry
Printing companies often define themselves not by what they produce, but by the process in which they produce it – sheet-fed, web-fed, digital, flexo, litho, screen, letterpress, bookbinder, etc. Despite the wide variety of processes, companies that provide commercial printing services usually share the same pain points:
The need for quick and accurate estimates
The ability to manage a large number of small orders
Overseeing inventory and minimizing waste
Dealing with sub-contractors
Getting accurate job costing
Communication between management and production
Flexible planning and electronic job tickets to cope with constant last-minute changes
PrintVis is the print-centric, vertical solution for Microsoft Dynamics 365 Business Central that covers all of these pain points and more. We have been working with the printing industry for more than 20 years. Book a demo to learn more.
PrintVis is a cost-effective, flexible modular solution that is exceptionally scalable, so it can grow as your business grows. PrintVis offers multiple user types and deployment options to suit your business and your budget.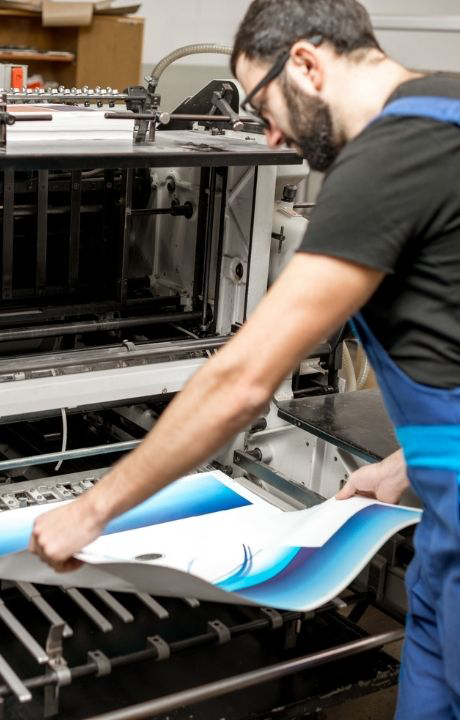 How PrintVis Will Help Your Packaging Company
Thorough management of your production materials, including plates, rollers, inks, coatings and adhesives
Quickly determine if a carton/box is in stock and issue a production order if not
Produce more than ordered, put the remainder on inventory, invoice the ordered quantity
Plan multiple shipments of goods on future dates on the same order. Invoice now or as shipped
Import your die layout and display this on the shop floor screens
Store layouts of finished goods for future use
Manage and pick dies (house dies or customer owned) in a searchable library
Purchase dies for special jobs and add the cost to the job costing
Manage life cycles for dies (impression counts)
Manage customer-finished goods or standard box items in variations (e.g. Mint/Chamomile/Orange Spice Tea variants of the same box size in same order)
Manage batches of same finished good (e.g. pharmaceutical industry cartons or items) and track which orders produced them
Reruns of orders with different quantities on variations.
Production scheduling with independent tools (move between machines)
Quality assurance steps/questions to control production process with stop-function if required
SLA (service-level agreement) and SLA reporting possibility per customer or per finished goods item if required
Coatings and required knockouts
Die-cutting
Folding & Gluing
Finishing – such as foil stamping, embossing, tip-ins and more
Discover how PrintVis can transform the way you operate
Whether you want hands-on experience in a trial environment or a live demo for your company, we are here to help you explore and evaluate the PrintVis solution that empowers and optimizes print, packaging, and label companies.
Get in contact with us to help you set up a free trial or provide a live demo. Experience how to transform your business processes with one comprehensive ERP / MIS solution
Testimonials
"DBS was a pleasure to work with. They were very knowledgeable of their product as well demonstrated the flexibility of their product by addressing all of our business processing gaps. Dynamics GP has proven to be a champion for us. We have gained greater efficiencies and as a result cost savings due to the valued input from DBS. We have also undertaken an ERP support contract with DBS and we find they offer a professional service, excellent response times and great value for money!"

Hatem Mohsen , Applications Manager

Emirates Heritage Club (EHC)

" DBS has some top-notch Microsoft Dynamics GP consultants, who understand the business requirement and deliver right solution for that. DBS's knowledge, coupled with the functionality of Dynamics GP, is a vital component in our strategic planning. We also have been able to increase efficiency within our team and organization with the tools developed. "

Tarek Metwally , IT Head

United Printing & Publishing (UPP)

"Needless to say, we are a much more efficiently run business now due to the wonderful support of DBS team. I would highly recommend DBS and Microsoft Dynamics ERP to anyone."

Mohsen Rana , IT Director

Techno Cast Precast L.L.C

"DBS was a pleasure to work with. They were very knowledgeable of their product as well demonstrated the flexibility of their product by addressing all of our business processing gaps. Dynamics GP has proven to be a champion for us. We have gained greater efficiencies and as a result cost savings due to the valued input from DBS. We have also undertaken an ERP support contract with DBS and we find they offer a professional service, excellent response times and great value for money!"

Mohammed Elbarrawi , IT Head

United Printing & Publishing (UPP)