DynaPro is a robust e-procurement extension for Microsoft Dynamics 365 Business Central. Convenient requisitioning, strategic sourcing and automated purchasing,  All in one place.
Forget about delays in approvals, Purchase requestions in Excel, contact each supplier individually, and manual reports
Optimize and control each step in the purchasing process with Microsoft Dynamics 365 Business Central
When asked about their current purchasing process, the majority of purchasing managers we've worked with have experienced these challenges with the requisition-to-purchase order process:
Manual process delays and inaccuracies
Outdated or re-purposed systems, like SharePoint, Excel worksheets and email, are deployed as a stopgap solution and left in place for too long
Approval bottlenecks
Unauthorized spend
Overspending
Remove manual purchasing processes and outdated systems. A lot of companies are mired in legacy processes and continue to use systems that require more work and make reporting impossible.
Automation streamlines every step of the purchasing process and provides a simplified experience for every user – purchasers, approvers and accounting alike. Purchasing software reduces lost requisitions, potential data entry errors, risk of fraud or overspending and shrinks the requisition-to-purchase order time from a week to mere hours. The improved efficiency helps purchasing departments save 30% or more in the entire purchasing cycle.
DynaPay streamlines and replaces manual steps with best practices to create an efficient purchase requisition approval workflow, eliminating everyday challenges. Our top-rated requisition and purchase order management system ensures that all requests are authorized by means of Microsoft Dynamics 365 Business Central advanced approval routing engine.
Mitigate risk in the requisition-to-purchase order process and reduce the purchasing cycle.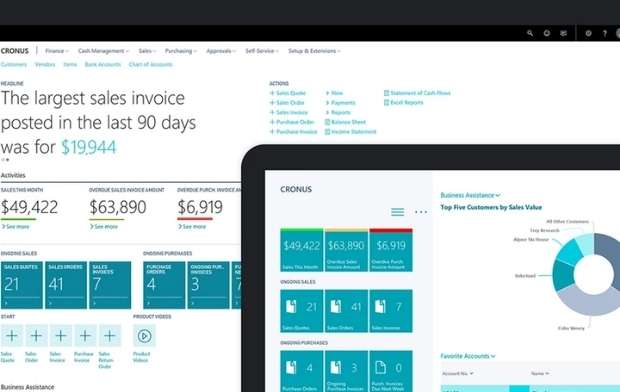 Budget Control Features
Budget Structure
Plan your budgets
Build Templates for budgets and dimension used for each template; Cycle and Approval Workflow for budgets
Budget Revision
Track your budget vs Expense analysis
Keeps watch to ensure your expenses doesn't exceed the defined budget
Increase productivity with fast, accurate budget numbers that improve financial performance across departments.
Purchase Requisition Features
Save time, reducing emails and unmanaged purchase requests
Give users a simple way to insert purchase requests directly in the ERP system
Enable advanced approvals or start with a simple four state management (Open, Pending, Approved, Closed)
General setup to define who can modify status field on PRQ
RFQ End email to all selected vendors
Create quotes directly from purchase requisition worksheet.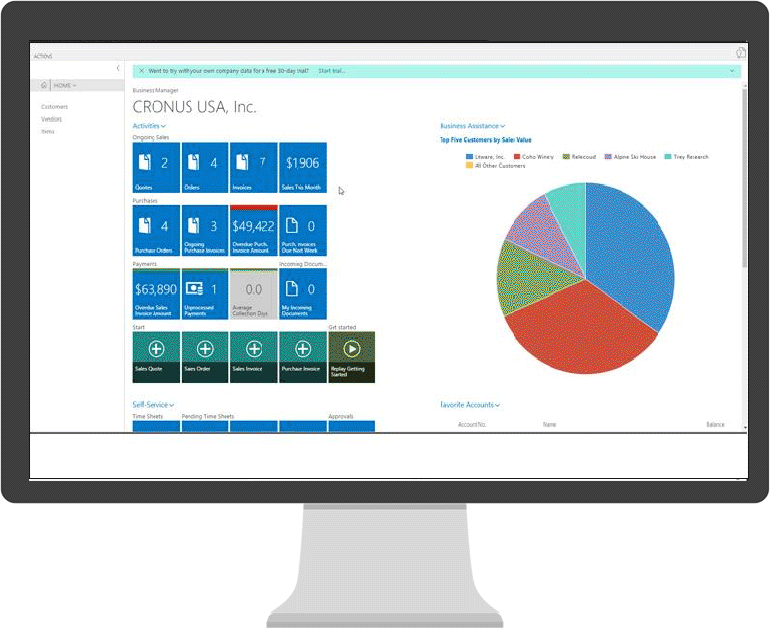 Contract Management
Contract Management helps you to create, manage and analyze all your business contracts directly in Business Central​.
Keep track of upcoming expiries for contracts, and easily plan for them in advance
Sales and purchase contracts management.

For product live demonstration or evaluation version of the product please feel free to contact us
Testimonials
"DBS was a pleasure to work with. They were very knowledgeable of their product as well demonstrated the flexibility of their product by addressing all of our business processing gaps. Dynamics GP has proven to be a champion for us. We have gained greater efficiencies and as a result cost savings due to the valued input from DBS. We have also undertaken an ERP support contract with DBS and we find they offer a professional service, excellent response times and great value for money!"

Hatem Mohsen , Applications Manager

Emirates Heritage Club (EHC)

" DBS has some top-notch Microsoft Dynamics GP consultants, who understand the business requirement and deliver right solution for that. DBS's knowledge, coupled with the functionality of Dynamics GP, is a vital component in our strategic planning. We also have been able to increase efficiency within our team and organization with the tools developed. "

Tarek Metwally , IT Head

United Printing & Publishing (UPP)

"Needless to say, we are a much more efficiently run business now due to the wonderful support of DBS team. I would highly recommend DBS and Microsoft Dynamics ERP to anyone."

Mohsen Rana , IT Director

Techno Cast Precast L.L.C

"DBS was a pleasure to work with. They were very knowledgeable of their product as well demonstrated the flexibility of their product by addressing all of our business processing gaps. Dynamics GP has proven to be a champion for us. We have gained greater efficiencies and as a result cost savings due to the valued input from DBS. We have also undertaken an ERP support contract with DBS and we find they offer a professional service, excellent response times and great value for money!"

Mohammed Elbarrawi , IT Head

United Printing & Publishing (UPP)