Advanced Human Resource Management/Payroll solution built inside Finance and Operations and certified by Microsoft.
Visit Microsoft AppSource Click here
The first comprehensive global HR & Payroll solution built inside Dynamics 365 BC, it modernizes the way you manage people, from the way you recruit, onboard and develop talent to the way you pay and retain them.
Visit Microsoft AppSource Click here
DynaPro for Microsoft Dynamics 365 Business Central is a powerful e-procurement plugin. All in one place: convenient requisitioning, strategic sourcing, and automated purchasing.
Visit Microsoft AppSource Click here
All in One HRMS & Payroll Solutions for Microsoft Dynamics 365 ERP's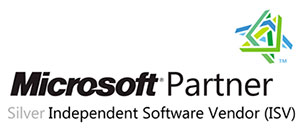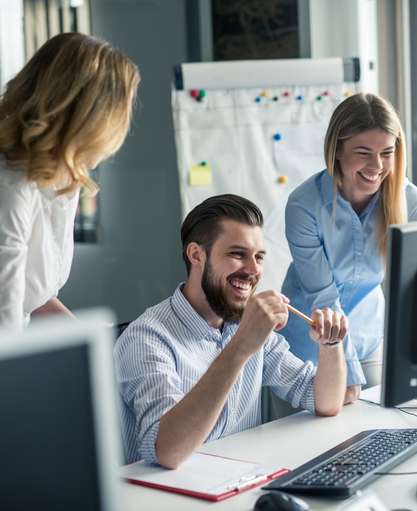 Microsoft Power Platform services
Three services make up the Microsoft Power Platform: Power BI, PowerApps, and Power Automate via Microsoft Flow. Even while each of these services stands alone as the best in its field, merging them into a single Power Platform changes the game.
If you are interested in leveraging the power of Microsoft Power Platform services, reach out to our Microsoft Power Platform consultants at DBS today!
Start Your Digital Transformation Journey with DBS
DBS is a technology service and consulting business. We bring digital transformation into your business and position you to thrive in the future.We are experts in designing, implementing and maintaining digital business applications to help your business succeed in the digital age.
We offer a comprehensive portfolio with deep industry knowledge and extensive technology experience to help modernize your business.Let us help you realize the full potential of your business.
Microsoft Dynamics 365 Business Central
One Partner. One Platform. Enabling your business to See Clearly and Act Faster.

What is Microsoft Dynamics?
Microsoft Dynamics business solutions energize and empower customer engagement with real-time information and collaboration. As the world grows smaller and more complicated, technology plays an important role and enables individuals to drive their vision while also helping organizations to manage their end-to-end business processes.
From customer engagement solutions powered by Customer Relationship Management (CRM) software to Enterprise Resource Planning (ERP), and from supply chain management to business intelligence and reporting, Microsoft Dynamics has a business solution that's just right for you.
And when you combine Microsoft Dynamics with Office, Skype, LinkedIn, and Yammer, you can connect instantly with your teams. With Microsoft Dynamics, you can add collaboration and productivity to any device, anywhere.
How Microsoft Dynamics help in Transforming the way you work?
Microsoft Dynamics provides all sizes of businesses with the resources and intelligence they need to make informed, timely and strategic decisions that help their business prosper in an ever-changing corporate environment.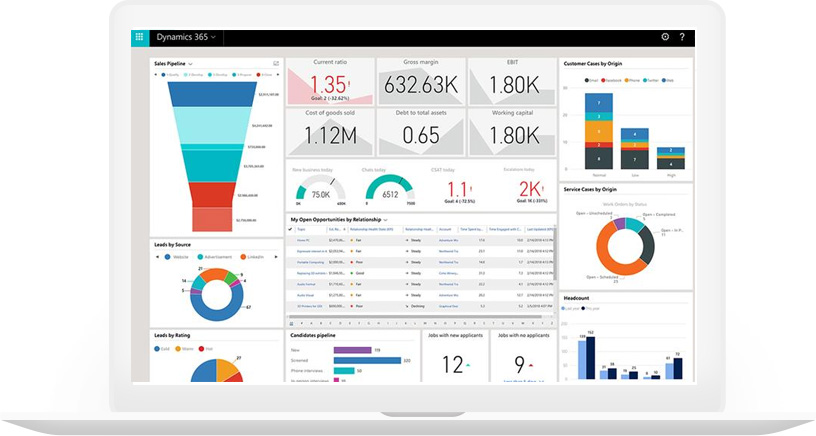 Digital Transformation is more than changing software, it's elevating people
The business world has entered a new age of digital transformation. Processes that were previously ironed out manually in real-time are now being streamlined through the wonders of digitalization.
With the help from DBS's Featured Payroll-HRM add-ons and our knowledgeable professionals, your business can brave the digital transformation frontier with confidence.
The need for efficient methods of conducting business demands technology that can meet companies' expectations. The plethora of solutions offered by Microsoft intends to bring business into the digital age with power and precision.
For every facet of business, there is a solution from Microsoft to improve it exponentially. Whether it be CRM, ERP, MRP, power BI or field service, Microsoft has the right system for your business that can bring all of these processes together in one cohesive solution.
Our Services for your Business

System Implementation
At DBS we work diligently to minimize the risks, costs and time associated with software implementation.

Product Training
We can help you create a complete training plan, manage your talent, and enable your end users with both live and online courses.
Project Recovery
Large ERP implementations require large amounts of trust. The good news is, we're experienced in recovering lost projects
System Development and Integration
Our implementation consulting teams have a depth of experience and expertise that is second to none.

System Upgrade
Upgrading Microsoft Dynamics is one of the best possible investments you can make in your business.

System Support
Our dedicated support teams provide SLA or Pay As You Go driven response to your organization, systems, and customers.
Testimonials
"DBS was a pleasure to work with. They were very knowledgeable of their product as well demonstrated the flexibility of their product by addressing all of our business processing gaps. Dynamics GP has proven to be a champion for us. We have gained greater efficiencies and as a result cost savings due to the valued input from DBS. We have also undertaken an ERP support contract with DBS and we find they offer a professional service, excellent response times and great value for money!"

Hatem Mohsen , Applications Manager

Emirates Heritage Club (EHC)

" DBS has some top-notch Microsoft Dynamics GP consultants, who understand the business requirement and deliver right solution for that. DBS's knowledge, coupled with the functionality of Dynamics GP, is a vital component in our strategic planning. We also have been able to increase efficiency within our team and organization with the tools developed. "

Tarek Metwally , IT Head

United Printing & Publishing (UPP)

"Needless to say, we are a much more efficiently run business now due to the wonderful support of DBS team. I would highly recommend DBS and Microsoft Dynamics ERP to anyone."

Mohsen Rana , IT Director

Techno Cast Precast L.L.C

"DBS was a pleasure to work with. They were very knowledgeable of their product as well demonstrated the flexibility of their product by addressing all of our business processing gaps. Dynamics GP has proven to be a champion for us. We have gained greater efficiencies and as a result cost savings due to the valued input from DBS. We have also undertaken an ERP support contract with DBS and we find they offer a professional service, excellent response times and great value for money!"

Mohammed Elbarrawi , IT Head

United Printing & Publishing (UPP)