Bring your automation beyond Windows.
We support multidevice/cross platform
Decision makers must ask about "future proof" when they pick and choose any solutions for their organization. The question used to be — how many years does this solution last before becoming obsolete? Now the question they should ask may not be the same. It is how quickly this solution can adopt when a new greater technology becomes available in the market? Thanks to the powerful POT SDK, it is matter of hours before ARGOS Low-code AI/ML/RPA Integration Platform can bring in the latest and greatest cognitive technology as a building block.
Customers can test and compare many AI/ML/RPA solutions side by side immediately to find out which solutions fits their requirement best now.
Customers do not need to make any commitment to one AI/ML/RPA solutions. They can switch to any new solutions when a new amazing technology emerges into the world.
ARGOS Low-code AI/ML Integration Platform
ARGOS Low-code AI/ML/RPA Integration Platform supports not just Windows like many other business automation platforms. Its automation modules (bots) can function also on Linux, MacOS, Android, and iOS.
Flexibility in deployment environment brings scalability and economic advantages.
Containerization of bots will present more scalability and manage-ability to automation deployment
Mobile OS support allows automation on the field and edge devices as well as IoT terminals.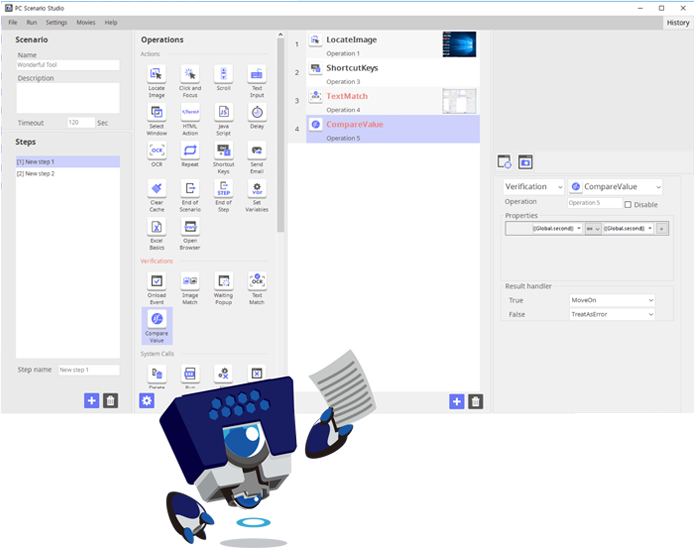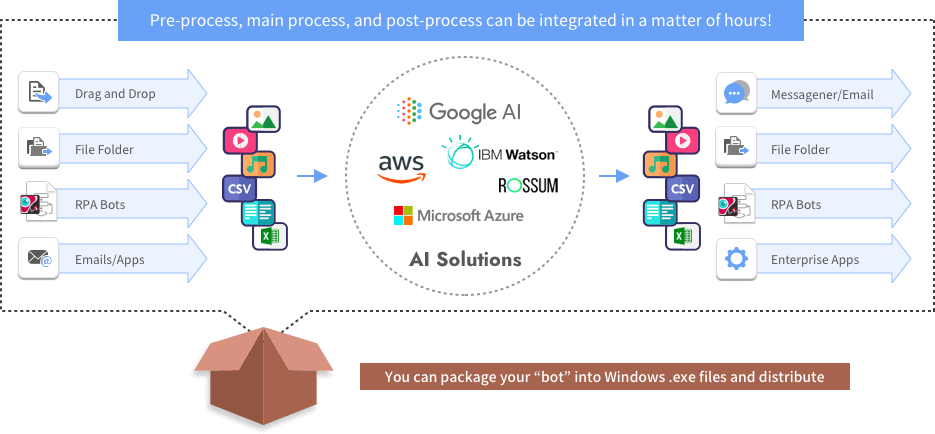 ARGOS Low-code AI/ML/RPA offers an end-to-end platform that democratizes artificial intelligence and Machine Learning enabling every employee, customer, and vendor with sophisticated technology and easy-to-use applications.

Finance
Vendor Purchases
PO Creation
Invoice Processing Collections
Payment Processing
Banking Reconcilations
Reporting
Credit Checks

HR
Payroll
Onboarding & Offboarding
Benefits administration
Timesheets
Backoffice recruitment processing
Training administration
Personnel details administration
Performance and analysis reporting

IT
Server & App monitoring
Routine maintenance & monitoring
Password resets
Job allocations
Reporting
Batch Processing
Email generation
User creation and changes
Backups and restorations
Supply Chain
Inventory management
Demand & Suppy
Planning
Invoice & Contract management
Returns processing
Delivery management
Picking slip and warehouse management
Customer Services
Address Change
Password reset
Payments
Scheduling appointments
Order modifications
Customer enquiries
Chat bot integration
Document processing
Contact creation
Email communication

Manufacturing
Bill of Material Generation
Optimizing time-centric and repetitive routine processes
Increases go-to-market speed by maximizing productivity
Reduces cost by minimizing human errors and increase compliance
Demand and Supply planning
Increases agility in operation
Use robotic process automation to keep things
running when you can't be there
During business uncertainty, you want to get the most out of every opportunity. Robotic process automation (RPA) is designed to handle those repetitive, routine, dreary and uninteresting tasks found inside most business processes. Keeping those going enables you to process information 24 hours a day, 7 days a week without people intervention. With Argos-Labs, employees can focus on higher level tasks requiring reasoning and customer interaction. Increase your productivity, build more efficient operations and a better experience for employees and customers.
The benefits of robotic process automation
RPA can help you meet emerging digital expectations:
Increase quality and consistency
Enable 24/7 productivity
Add to your overall Business Intelligence overview with detailed performance and operational insights from your intelligent bots
Reduce processing time up to 80%
Enhance flexibility and scalability
Improve visibility and auditability
Boost data quality to drive analytics
Manage seasonal demand cost-effectively
Maximize accuracy of business processes with bots that deliver 100% accuracy, all the time
Free up time for higher-value work
Accelerate digital transformation through the extension of your automation footprint and using insights from RPA to change the way you do business
Improve your business process compliance and auditability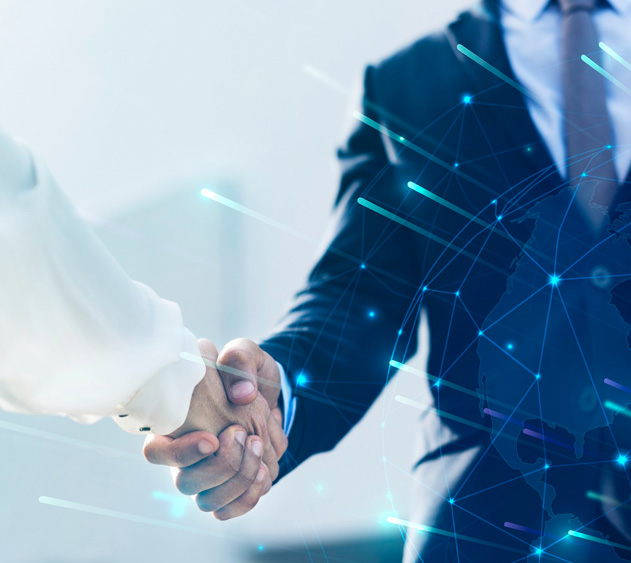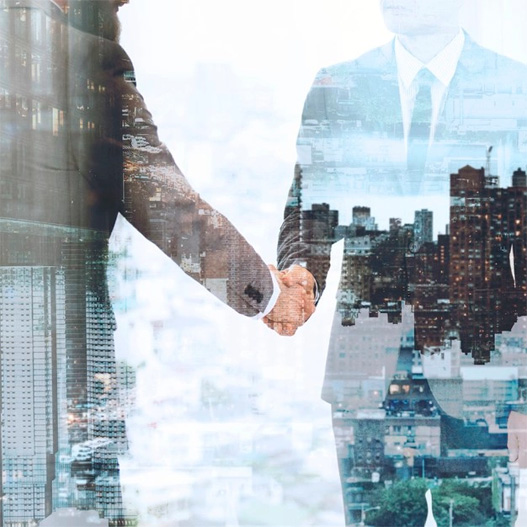 We partner with organizations to help them actualize the benefits of robotic process automation, achieve rapid ROI and cultivate a flexible operational environment for their future growth.
Our ultimate goal is to energize the organizations and workforce of tomorrow as digital technologies increasingly evolve toward AI/ML/RPA
We empower what you do
by transforming how you do it
It's AI that empowers humans.
Human-in-the-loop automation, which is what we do, by the way, is a way of automating data extraction but at various points along the way, humans are given opportunities to interact and influence its direction.
This enables the humans in your team to do intelligent work by enabling them to do more than just entering data.
Artificial Intelligence and
Machine Learning
Artificial Intelligence (AI) is the name given to a range of technologies that exhibit some characteristics of human intelligence. The benefit of AI is not that it can behave like humans can, instead it is about using it to complete a task more efficiently.
There are many fields of science within AI including: machine learning, natural language programming, deep learning (neural networks), computer vision and robotics – all of which are applied at CSIRO's Data61.
Machine learning, a technology often characterised as AI is used to make predictions and conclusions on the basis of data. Machines do not 'learn' as humans do. But they can be engineered to adapt to complex changing environments.
We write programs that learn to improve themselves using vast amounts of data and in some cases, not much data at all.
DBS is your Robotic Process
Automation partner
DBS offers a comprehensive range of Robotic Process Automation and Intelligent Automation services.
Whether you're starting on your robotic process automation journey, have completed a proof of concept / pilot or have commenced an implementation program, DBS will bring a wealth of shared experience, proven implementation track record and flexible approach to our partnership with you.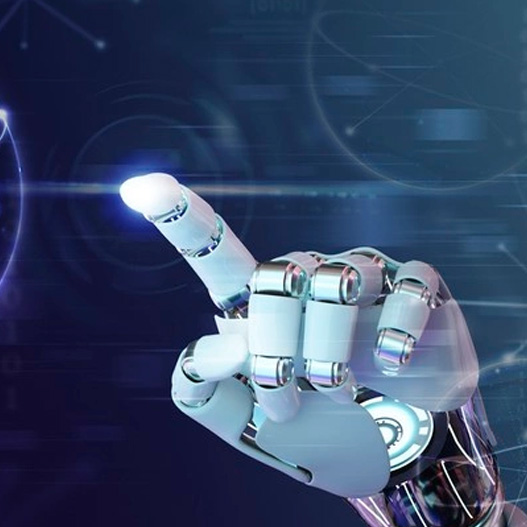 Testimonials
"DBS was a pleasure to work with. They were very knowledgeable of their product as well demonstrated the flexibility of their product by addressing all of our business processing gaps. Dynamics GP has proven to be a champion for us. We have gained greater efficiencies and as a result cost savings due to the valued input from DBS. We have also undertaken an ERP support contract with DBS and we find they offer a professional service, excellent response times and great value for money!"

Hatem Mohsen , Applications Manager

Emirates Heritage Club (EHC)

" DBS has some top-notch Microsoft Dynamics GP consultants, who understand the business requirement and deliver right solution for that. DBS's knowledge, coupled with the functionality of Dynamics GP, is a vital component in our strategic planning. We also have been able to increase efficiency within our team and organization with the tools developed. "

Tarek Metwally , IT Head

United Printing & Publishing (UPP)

"Needless to say, we are a much more efficiently run business now due to the wonderful support of DBS team. I would highly recommend DBS and Microsoft Dynamics ERP to anyone."

Mohsen Rana , IT Director

Techno Cast Precast L.L.C

"DBS was a pleasure to work with. They were very knowledgeable of their product as well demonstrated the flexibility of their product by addressing all of our business processing gaps. Dynamics GP has proven to be a champion for us. We have gained greater efficiencies and as a result cost savings due to the valued input from DBS. We have also undertaken an ERP support contract with DBS and we find they offer a professional service, excellent response times and great value for money!"

Mohammed Elbarrawi , IT Head

United Printing & Publishing (UPP)